It was such a relief to finally touch something other than cardboard and duct tape.  We got to use nails and wood!  It sounds lame, but knocking a nail senseless into a chunk of wood with a hammer made this project finally seem real.  And hammers are more fun than duct tape, too!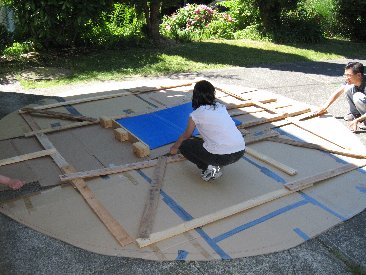 Putting some structure under the sushi.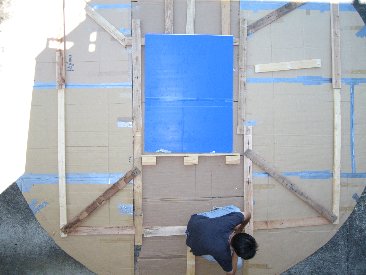 Leonard lays out the wood.