The big day is approaching.  Team Sushi Gone Wild invites everyone we know to PLEASE COME WATCH!  Who knows when you'll get to see Adrienne, Leonard, Elizabeth, Jenny & Katherine willingly make fools of themselves again?
Red Bull Flugtag Vancouver
False Creek (Science World)
Saturday, August 19, 2006
Gates open at 12pm, First take-off at 2pm
FREE ADMISSION
Sushi Gone Wild will be the 11th team flying.
Bring your friends & family!  And cheer for Team Sushi Gone Wild!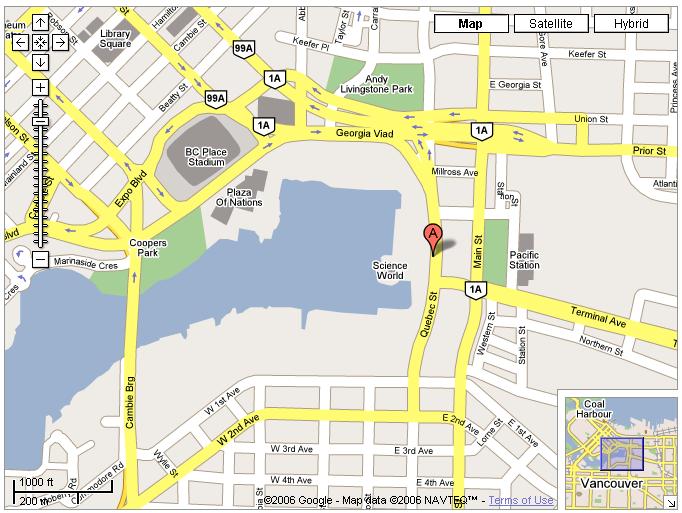 Google Map link and image of False Creek (Science World)