Presenting a gallery of Team Sushi Gone Wild's first meeting where physical labour was required!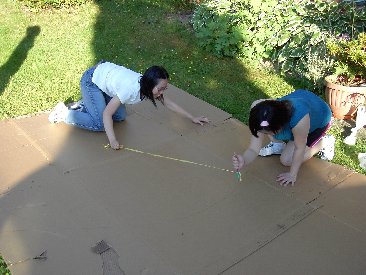 Adrienne (left) and Elizabeth draw a perfect circle using a
pencil, string and pin. Our geometry teachers would be
so proud!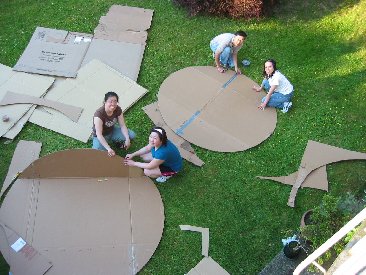 Up front: Jenny (left) and Elizabeth
In back: Leonard (left) and Adrienne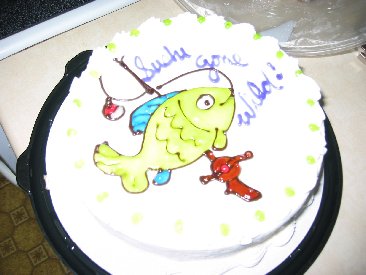 Break time!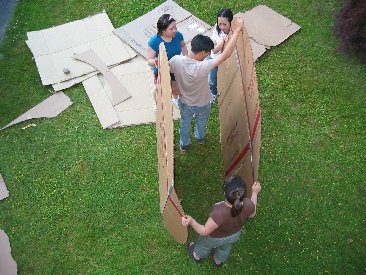 Leonard acts as the creamy filling between the Oreo cookies.